María Florencia Pennacchi
At the time of his disappearance had 24 years of age.   His complexion is white, brown eyes, brown hair, height 1,60mts., Thin, medium build. He disappeared on Wednesday 16 March 2005 in the Palermo area. Florence was exact sciences student at the University of Buenos Aires "UBA". In addition, an employee of the Government of the City of Buenos Aires, While insecurity continues populating the streets of the country, I feel a great sadness for this and many cases in which girls as Florence, disappear without a trace. Let's help to find her.
En el momento de su desaparición contaba con 24 años de edad. Su tez es blanca, ojos marrones, cabello castaño, altura de 1,60mts., Delgada, contextura mediana. Desapareció el miercoles 16 de marzo de 2005 en la zona de Palermo. Florencia era Estudiante de ciencias exactas en la Universidad de Buenos Aires la "UBA". Ademas, empleada del Gobierno de la Ciudad de Buenos Aires, Mientras que la inseguridad continúa poblando las calles del País, siento una enorme tristeza por este y muchos casos en el que chicas como Florencia, desaparecen sin dejar rastros. Ayudemos a encontrarla.
WANTED - ONE LOOKS FOR ARGENTINA And OUTSIDE Of th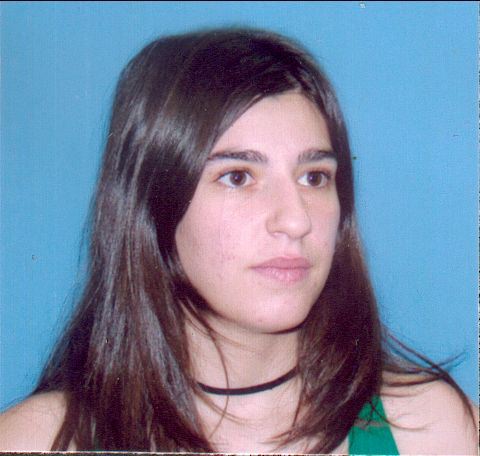 ITS CONTRIBUTION IS IMPORTANT! HELP TO FIND IT
FLORENCIA PENNACHI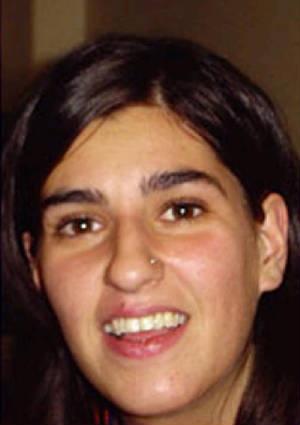 CROSSED THE SHARED IN COMMON INTERNATIONAL BY FLORENCIA PENNACCHI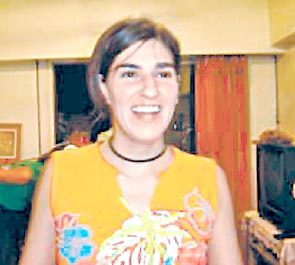 LIBRO DE VISITAS
SOLAMENTE PUEDE DEJARSE SUGERENCIAS O COMETARIOS DEL ASPECTO DEL SITIO

Copyright © 2001 Detective RAUL ENRIQUE BIBIANO. All Rights Reserved